To Purchase These Items, Please LOG IN



Turmeric Extract Standardized to Contain 95% Curcumin with Bromelain, BioPerine

Support Healthy Liver, Heart and Joint Health*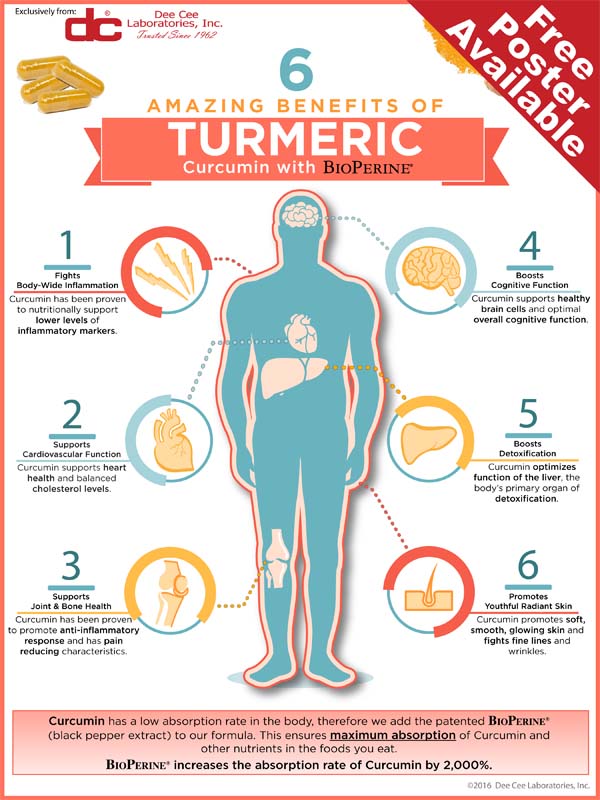 BioPerine® and Bromelain
Curcumin has a low absorption rate, therefore the patented BioPerine® (black pepper extract) and Bromelain (natural pineapple enzyme) have been added to our formula to ensure maximum absorption of Curcumin and other nutrients in foods you eat.

This item Certified Kosher
All Kosher items
Gluten Free
Nutritionally Supports Heart and Joint Health* Free Radical Fighting Antioxidant*
Turmeric
When buying Turmeric, be aware that there is a big difference in the Turmeric products on
the market. For example, a product containing 600mg of Turmeric herb powder that is not
standardized for the active ingredient in Turmeric (Curcumin) is an inferior product when
compared to a product containing 500 mg of Turmeric Extract standardized for 95%
Curcumin.

If you just look at milligrams and compare prices, the one with the most milligrams and
the lower price, at first glance may appear to be the best buy, when it is in fact inferior to the
500 mg product that is standardized for 95% Curcumin at a little higher price.

When looking for Turmeric, you want the one with the highest content of the important
active ingredient Curcumin.

The bottom line is the antioxidant properties and protective powers of Turmeric depend
on the amount of active ingredient, Curcumin, it contains.
Supplement Facts




Serving Size 1 Capsule

Turmeric Extract (root)
(standardized to contain 95% curcumin)
500 mg **
Bromelain 1:10
10 mg **
BioPerine®
5 mg **
**Daily Value not established


Other ingredients: Vegetable cellulose, gelatin, silica, vegetable magnesium stearate.

Directions: As a dietary supplement, take 1 capsule three times daily, after meals.
Caution: If you are pregnant or nursing do not take this product.
Conforms to USP <2091> for weight. Meets USP <2040> disintegration for maximum bioavailability.
Manufactured in an FDA Registered Facility using Good Manufacturing Practices (GMPs)
*These statements have not been evaluated by the Food and Drug Administration. This product is not intended to diagnose, treat or cure any disease.
---
Customers who purchased this item also purchased:

More Info
FORMULA 303 ®
Natural Relaxant
Natural Relief For
Muscle Spasm, Tension
and Stress


More Info
FORMULA 303® Natural Relaxant
Natural Relief For
Muscle Spasm, Tension
and Stress


Category: Herb Singles