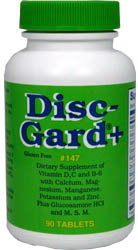 Click Here For Product Ordering, Login and Other Request
High-Potency
Manganese
Formula Nutritionally supports repair of damaged and weakened ligaments. 90 Tablets

NEW APPROACH TO CORRECTION OF DISC LESIONS
The benefit of high-potency manganese with other specific nutrients in repair of damaged or weakened ligaments to correct disc lesions was discovered over 50 years ago.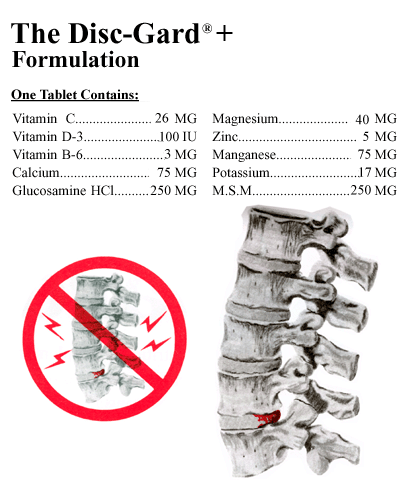 DISC-GARD®+ High Manganese formula nutritionally supports repair of damaged and weakened ligaments helping to hold the intravertable discs in the correct position relieving pressure on the spinal nerves.

PROTOCOL:
Two tablets three (3) times daily, with food, for 7-10 days. Then as directed on the label one (1) tablet three (3) times daily as long as needed.